Replacing the right gas handle
I just replaced my right gas handle using these photos. There were some minor difficulties with the half Chinese version so here it is... in English!
First of all remove the right side of the super soco using Alen key.
Remove these four screws
Now you need to open the trunk and pop this plastic up. After that you can just getting it from the scooter. You do this by both of the plastic parts
After that you need to find the right connectors. One of the connectors is very easy to find. That one you find here.
The other one is a bit harder to find... It is in a protective casing above the controller.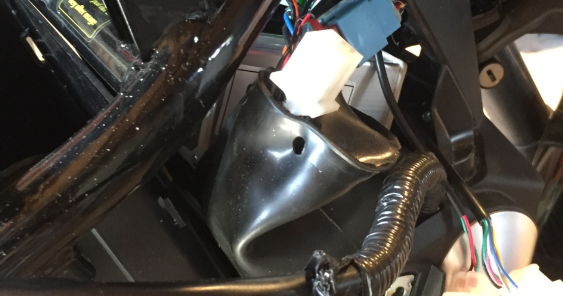 After that you need to find this connector.
After you unplugged everything you can unscrew the gas handle and repeat this proces but the other way around!
Hope this helped, any questions can be posted here below.
Thanks for this good tutorial ?very handy to get to all the other cables
I'm confused, Im trying to do this same thing and the Allan key at the end of the handle doesn't seem to do anything, just spins.  It's also garbage plastic and seems like it'll strip easily.  Do you just pull off the handle at some point? I can't see the above pics like seems to be broken. 
The Allen bolt is he ok D on internally with a circlip. Just for show, no function.
Hi, only one picture of all is showing. Can you update files?